English Only
Reporting a ForuMotion forum to the staff of ForuMotion -
First, to report a forum you need to go to the litigation site:
https://www.forumotion.com/en/litigation/
Step 1)
Step 1) Insert information as required, as shown as above.
Fill out contact information on next page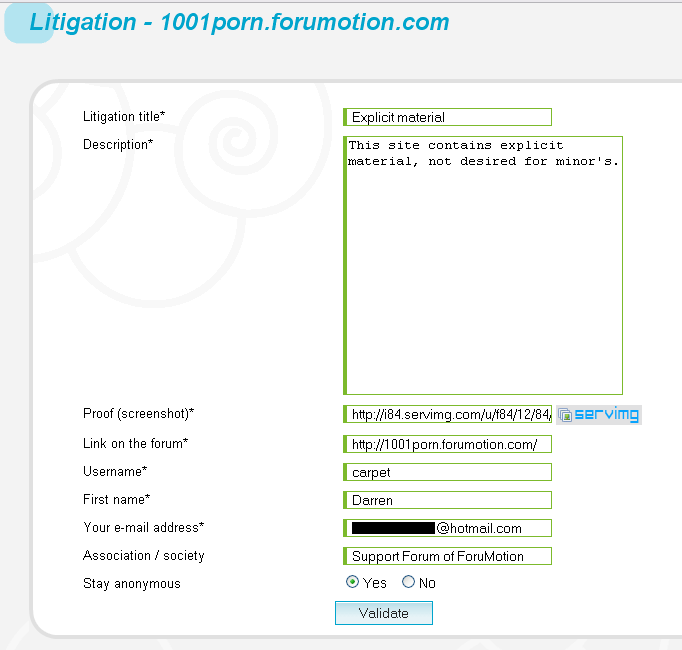 Step 3) Fill out the information as required here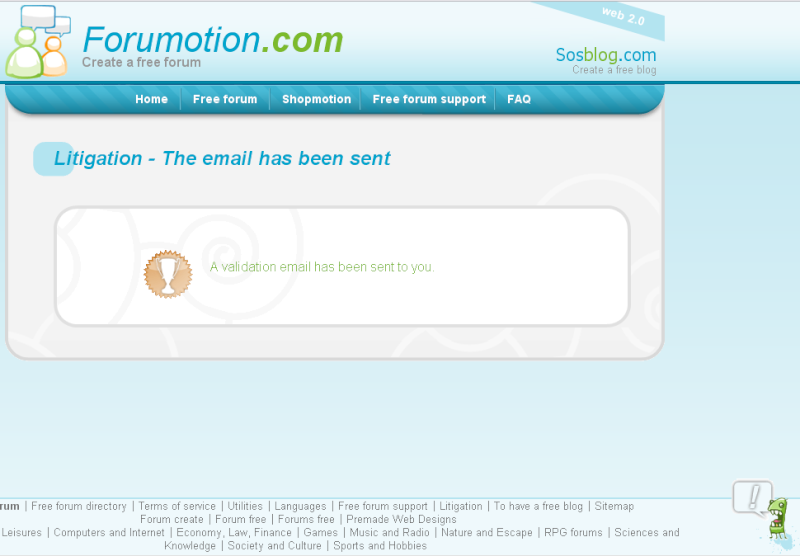 Step 4) As you can see, the report has been send, you must now confirm it.
Go to your email address
If you have used a @hotmail.com address, it will appear similar to
Now, open the email.
Step 4 ) Click the link to validate the report
As you can now see, the report has been sent and is now being looked into.
After a few days or weeks, this should show up if it really did violate the Terms of Service.
Last edited by Darren on Mon Aug 31, 2009 3:59 pm; edited 7 times in total